Complementary and alternative medicine
Complementary and alternative (CAM) medicine course aims to deal with various medical practices and products that implied to be extreme conventional clinical care. The CAM program applies holistic approaches to healthcare and also offers healthcare providers with knowledge and skills to effectively work with their patients. The program demonstrates an in-depth and advanced knowledge that enhances an innovative use of information. Further, Evaluate and produce best practices for CAM scientific -based healing methods.
Table.1 Master's degree in complementary and alternative medicine covers
CORE MODULE

ELECTIVE MODULE

Assessment and Integration of Research
Masters Capstone Project

Advanced Applied Holistic Nutrition
Advanced Herbal Materia Medica
Anatomy & Physiology
Aromatherapy Science
Body-Based Therapies
Botany and Plant Identification
Complementary and Alternative Medicine Protocols
Dynamic Phototherapy
Ethnomedicine and Natural Therapies
Fundamentals of Botanical Medicine (Toxicology and Safety)
Graduate Topics in Holistic Nutrition
General, Organic, and Biochemistry
Homeopathy
Integrative Business Models
Integrative Pathophysiology
Mind/Body Medicine
Nutrition and Dietary Supplements
Principles of Pharmacognosy and Phytochemistry
Doctorate in Complementary & Alternative Medicine program
Many countries Ph.D. programs in complementary medicine emphasis on the principles of natural remedies. Some of the main complementary courses in Ph.D. such as Principles of homeopathy, Bio-energetic medicine, Herbal medicine, etc., The following table.1 Doctorate degrees of complementary medicine courses includes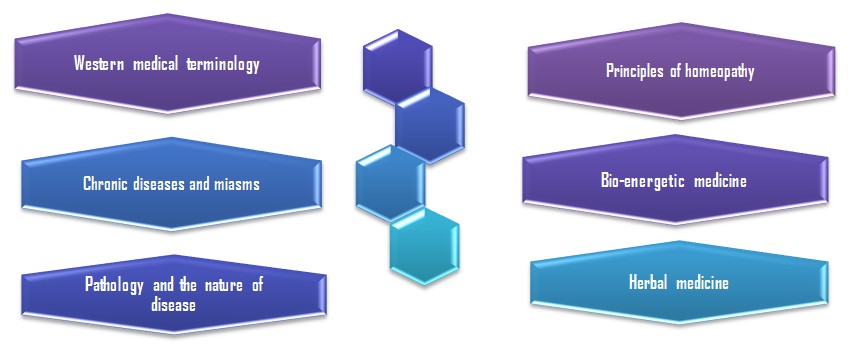 When to try to earn a doctorate in alternative medicine, there is no specific Ph.D. program available rather than that doctoral degrees are obtainable in several areas such as Ayurveda, acupuncture, neuropathy and oriental medicine.
Say example, when any individual prefers to take the alternative medicine like Ph.D. in Oriental medicine. The courses topics include
Acupuncture and pain treatment
Gynecology
Oncology
Chinese herbs and pharmaceuticals
Anatomy
Students are essential to complete dissertation/thesis, manuscript preparation and assignment writing in Complementary & Alternative Medicine program to obtain higher credit score as well as complete program successfully. It strongly highlights that dissertation & assignment writing as important to get score 85% in Ph.D. and 50% in master degree. Presently, Ph.D. and Master's degree students from the UK, USA, Australia, New Zealand, etc. face numerous challenges altogether while undertaking a course and research proposal. It is a known fact that to clear the program we should submit thesis or dissertation research writing. It is an indispensable to get hire the professional who are having more years of experience supporting in all stuff of Holistic and complementary & alternative medicine writing works to finish a degree and score high credits. It strongly emphasizes that literature, assignment, and manuscript writing as important to get score 90% in Ph.D. and 60% in master degree as well as complete the program. Specifically, individual are practicing that support with unique, professional, and plagiarism free Complementary and alternative medicine