Clinical Pharmacology
Clinical pharmacology program is an integrated science both basic and clinical, will enable to gain the skills and knowledge to examine the safety of new medical products for human studies and understand to write a clinical protocol how to apply clinical pharmacological. The program will enable to learn the molecular genetics and population as applied to gene therapy and pharmacogenomics. Further, it helps to understand both core and allied Pharmacology skills. Finally, the program is designed to assist, promote and encourage pharmacology research. The master's program covers the table.1 Master of Pharmacology subject's course covers the topics from Research and scientific communication for pharmacologists to Pharmacology of regenerative medicine. However, after completing a master level, to put a strong practical foundation needs to gain skill in both research methodologies and research areas. The following Table.2, presents the medicine products covered in the following areas viz., Cardiovascular and Pulmonary Pharmacology, Drug designing and development, etc.
Table 1 Master of Pharmacology subject's course includes
Core Units

Optional

Research and scientific communication for pharmacologists
Introduction to experimental pharmacology
Fundamentals of pharmacology: from molecules to medicines
Fundamentals of pharmacology: the healthy body
Pharmacology of infection & immunity
Cardiovascular, renal and peripheral nervous system pharmacology
Ethics and experimental pharmacology
Immunology & receptor signalling
Pharmacokinetics
Pharmacology of the central nervous system
Experimental pharmacology
Research project in Pharmacology
Molecular applications in pharmacology
Recent advances in drug discovery
Advanced topics, trends and technologies in pharmacology
Gene transcription & DNA
Critical and communicative skills in pharmacology
Pharmacology dissertation

Central nervous system pharmacology
Cardiovascular pharmacolog
The molecular biology and treatment of cancer
Drug targets in the immune system
Trends in molecular signalling
Pharmacology of regenerative medicine
Table.2 Doctorate of Philosophy in Pharmacology includes:
RESEARCH METHODOLOGIES

RESEARCH AREAS

Applications of drugs to cure cancer and infections
Biological & Advanced Therapies
Bioluminescence
Cancer therapeutics and neurogenerative diseases
Cardiovascular and pulmonary pharmacology
Cell culture
Communications between chemical structure and drug actions.
Drug Regulatory Affairs
complete and activated proteins and behavioral testing- Immunocytochemistry
DNA analysis
Drug activities in the human body such as cardiovascular and renal system, autonomic and central nervous systems and respiratory
Drug designing and development
Drug Safety & Ethics
Enzyme purification
Immunoassay
Live cell imaging
Drug Discovery And Development
PCR
Proteome mapping
Radiology and binding
Drug Development Statistics & Data Management
Receptor cloning
Single cell electrophysiology,
Spectral analysis
Toxic impact of drugs
Western analysis and immunoprecipitation,

Airway diseases
Applications of chemo/bioluminescence
Cell signaling, especially in cancer and cardiovascular disease
Clinical Drug Development
Exploratory Drug Development
Neurodegenerative diseases
Practical Clinical Pharmacology
Smooth muscle
Drug Development Pharmacology
The successful completion of the Pharma course in Ph.D. Medicine is qualified for practitioners. Pharma students are mandatory to complete a dissertation, manual, thesis, report and assignment writing of Pharma medicine. It strongly emphasizes that dissertation writing as important to get score 85% in Ph.D. and 70% in master degree as well as complete your program.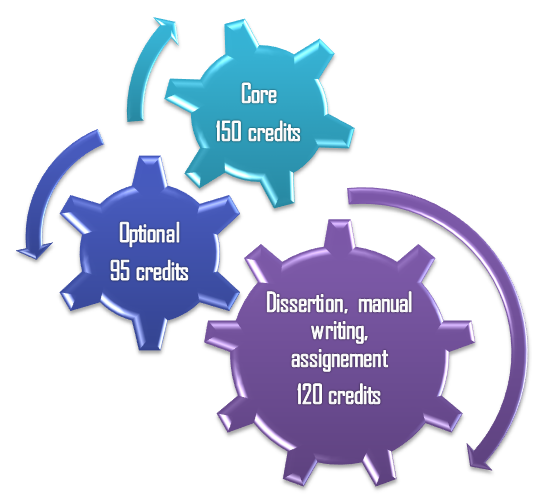 Success credits for each module in Pharmacology research represented in the picture below
Presently, USA, UK, Australia, New Zealand, etc.,'s Ph.D. and Master's degree students face numerous challenges especially while completing all the semester tat coveri#rch-methodology/" target="_blank"> research methodology & research areas as well as dissertation report submission. Most of the Pharma pursuing students are not having an enough time to spend their time in manuscript preparation (writing + editing +proofreading+ alignment), thesis analysis, essays and statistical analysis. We are offering unique manuscripts writing, complete pharmacology dissertation work, thesis study and project work. Our experienced writers have experience in research methodology and industry experience. Ph.D./Master's medical pursuing students should understand their Pharma core course goals, its subjects, Master's and Ph.D. level's program requirement & pass credits for each subject and dissertation writing as well as challenges. Undoubtedly, this challenge emphasizes that clearing the Pharma course as important as 50 percent dissertation scoring to improve credits. Degree and postgraduate students from worldwide like UAE, USA, UK, Australia, New Zealand, and much more, can avail our unique and reputed services to get more credits.